Welcome to Blanche K. Werner Public Library!
We are open for normal business hours,1PM to 6PM, Monday through Friday, 10AM to 1PM on Saturdays.  Masks are optional inside the library. 
ALL materials are to be returned in the drop box outside, to the left of the front door.  
If you need something printed you may email it to us at bkwernerpublib@gmail.com or ask one of us at the front desk. 
We also now have 8 patron computers available for use with a library card for 30 minutes at a time (if others are waiting).  
Thank you all so much for your continued support and understanding.
We can't wait to see you!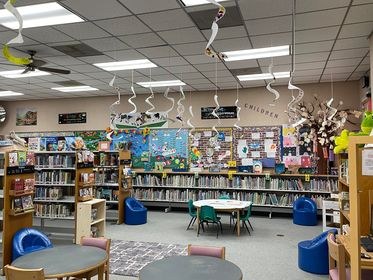 Activities for Children
Lap Sit Activities - Mondays - 1PM  Ages 0-2
Story Time - Tuesdays & Thursdays - 4:30PM Ages 3 and up (younger siblings welcome)
Story time includes stories, crafts and activities